Online Developmental & Behavioral Screening for Kids
Highly accurate, validated online tools providing developmental and behavioral screening plus ongoing surveillance.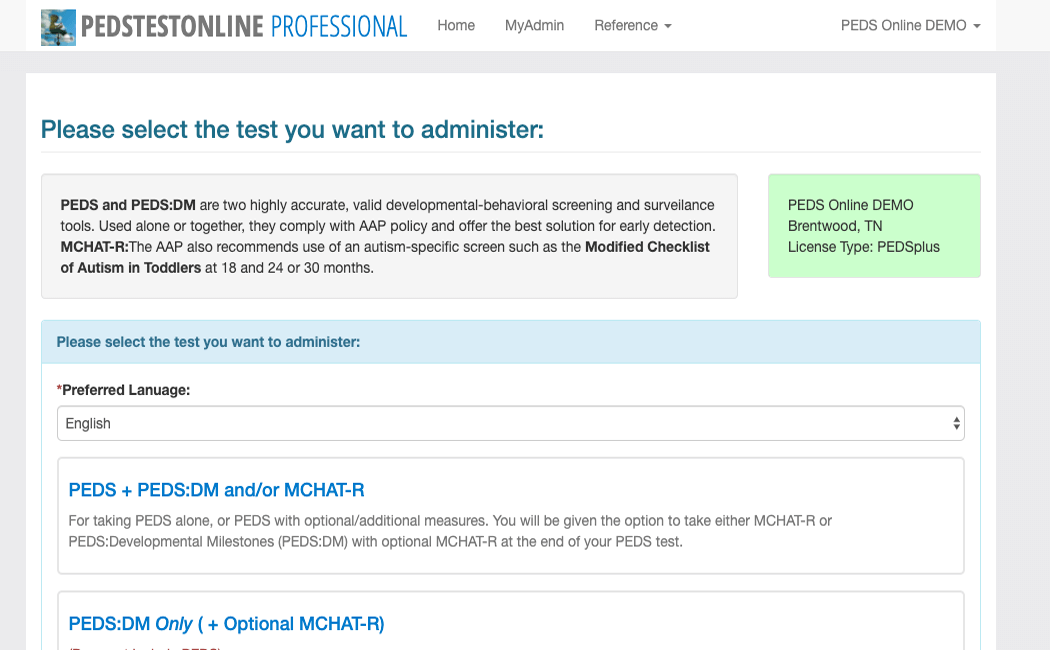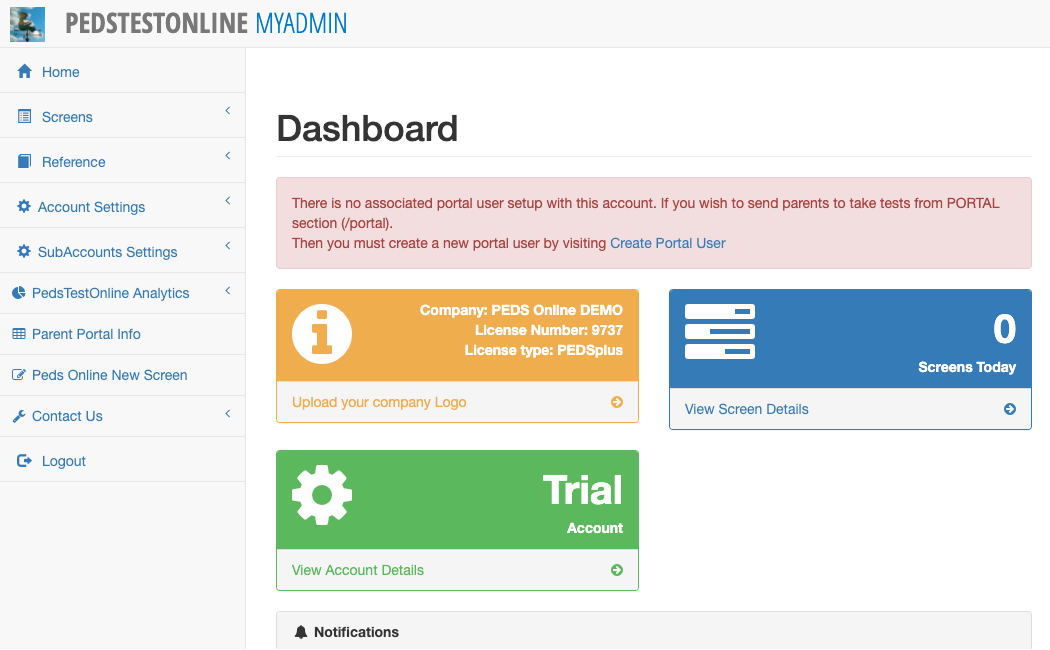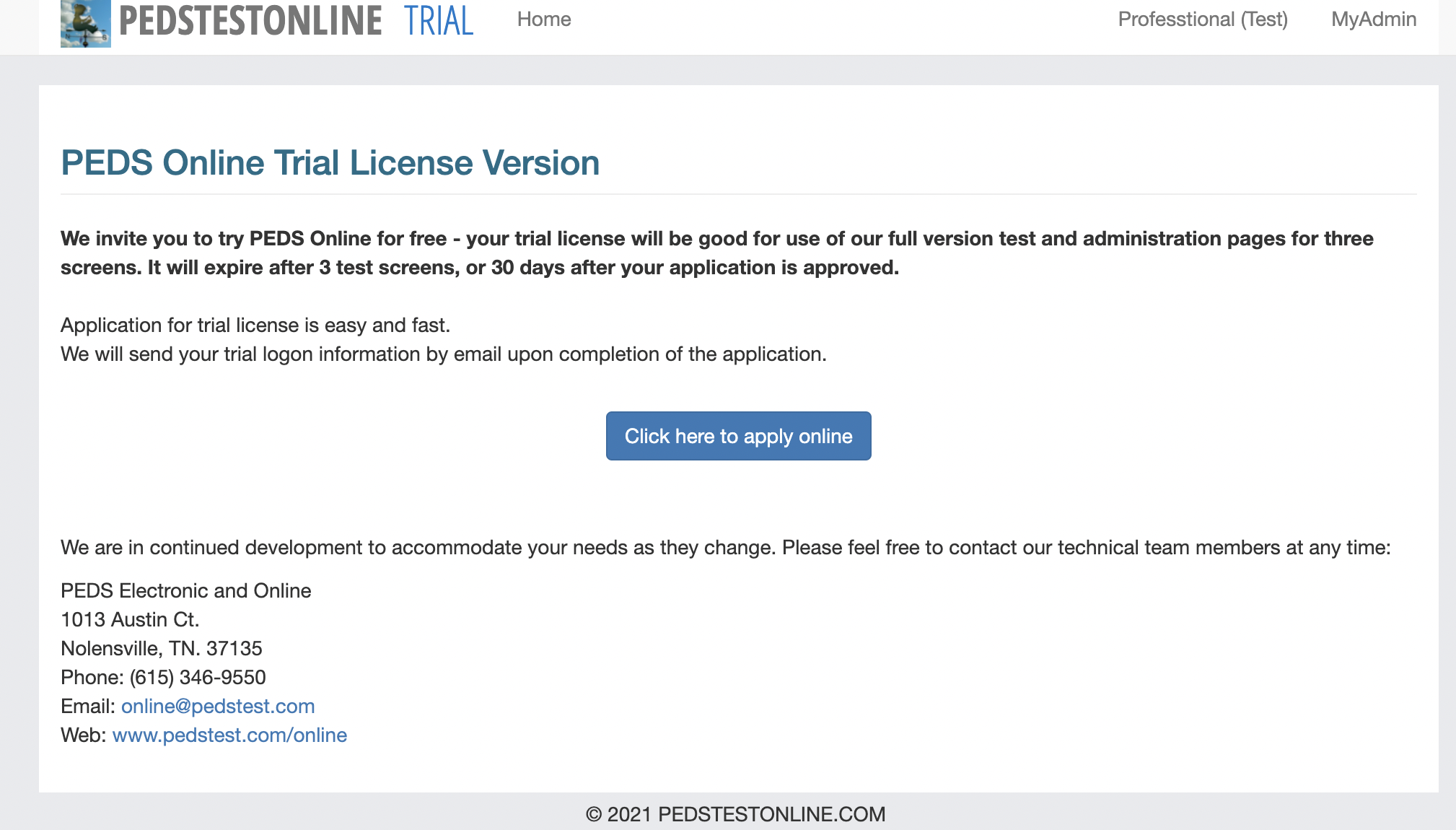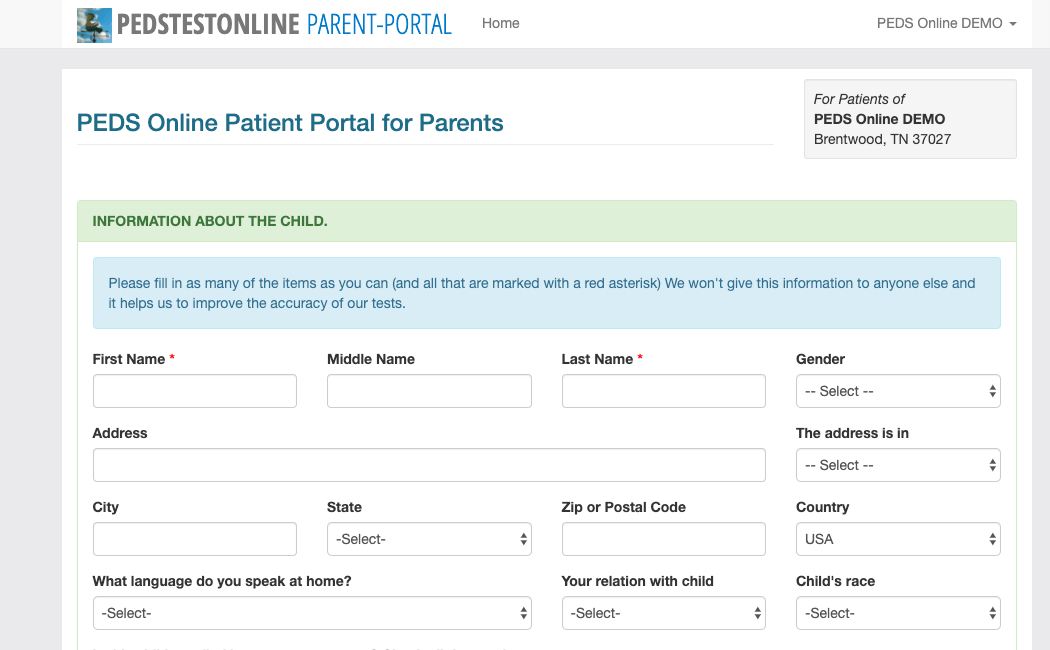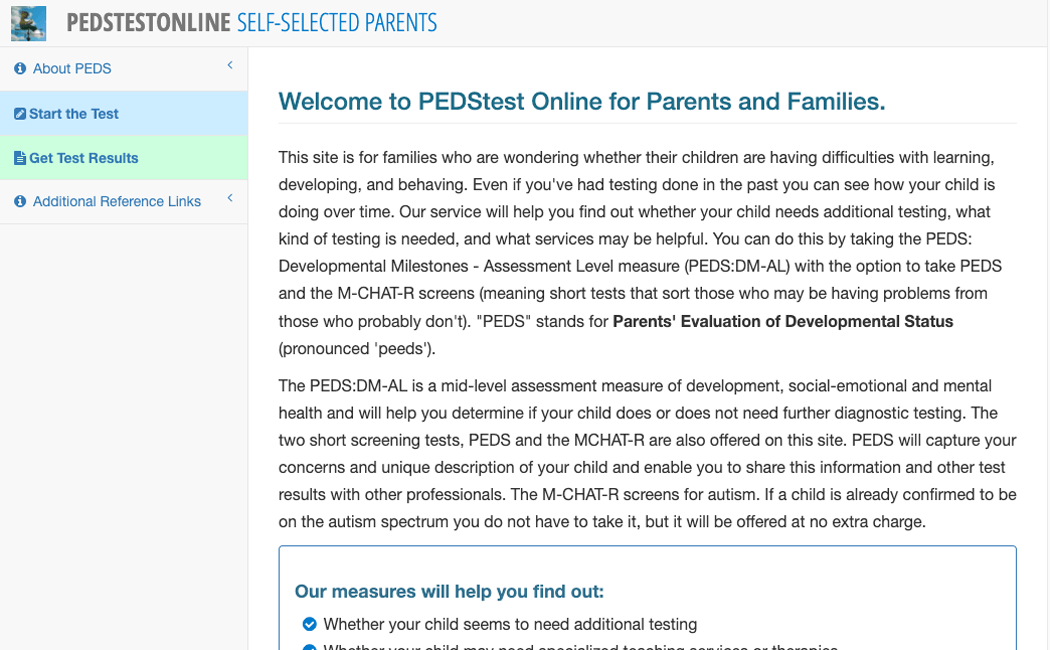 Features
PEDStest Online provides screening and assessment tools to identify children with developmental-behavioral-mental health problems from birth to age 8, via our online screening service, PEDS Online
PEDS Online offers a secure, real-time solution for administering PEDS, PEDS:DM (screening or assessment level) and the optional M-CHAT-R electronically.
Instant, automated (error-free!) scoring
Creates a unique record for each encounter
Produces a downloadable/printable report of scored results
Generates a summary report for families
Generates Billing and Procedure codes
Produces referral letters for sharing with other providers
Integrates with any EHR
Licensing includes print versions of PEDS in multiple languages (currently 60+, in case these are needed for waiting/exam rooms)
Can be used from multiple locations
Full Administration Panel for searching & editing completed screens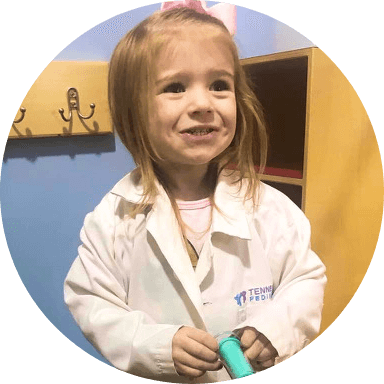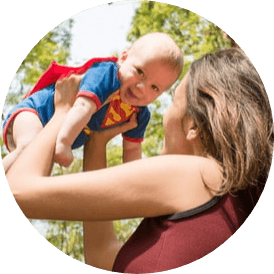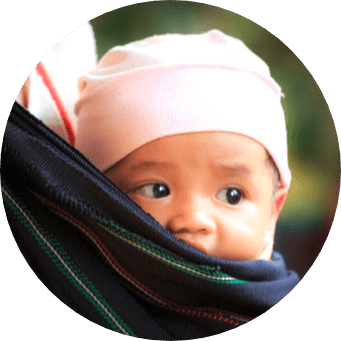 Overview
PROVIDER
If you are one of the following (Primary Care, Head Start/Early Head Start Programs, Preschools, Daycare, School-based Health Clinics, NICU/EI Follow-up, Intake, & Research) You can sign up for a FREE trial!
TRIAL SIGN-UP
PARENT PORTAL
If you have an active PEDS Online account, you can send your parents here to log in with your PORTAL USER credentials. If you are a parent and your provider has asked you to complete PEDS Tools for your child, click here to log in.
PARENT-PORTAL LOG-IN
SELF PAYING PARENT
If you are a parent or caretaker and have concerns about your child, you can click 'Start Test' button to take 2 screening and assessment measures. You'll be provided with a report that you can take to your Primary Care Provider or Pediatrician. The measures you'll be taking are PEDS+ PEDS:DM-Assessment Level and will take approximately 20 minutes to complete.
START TEST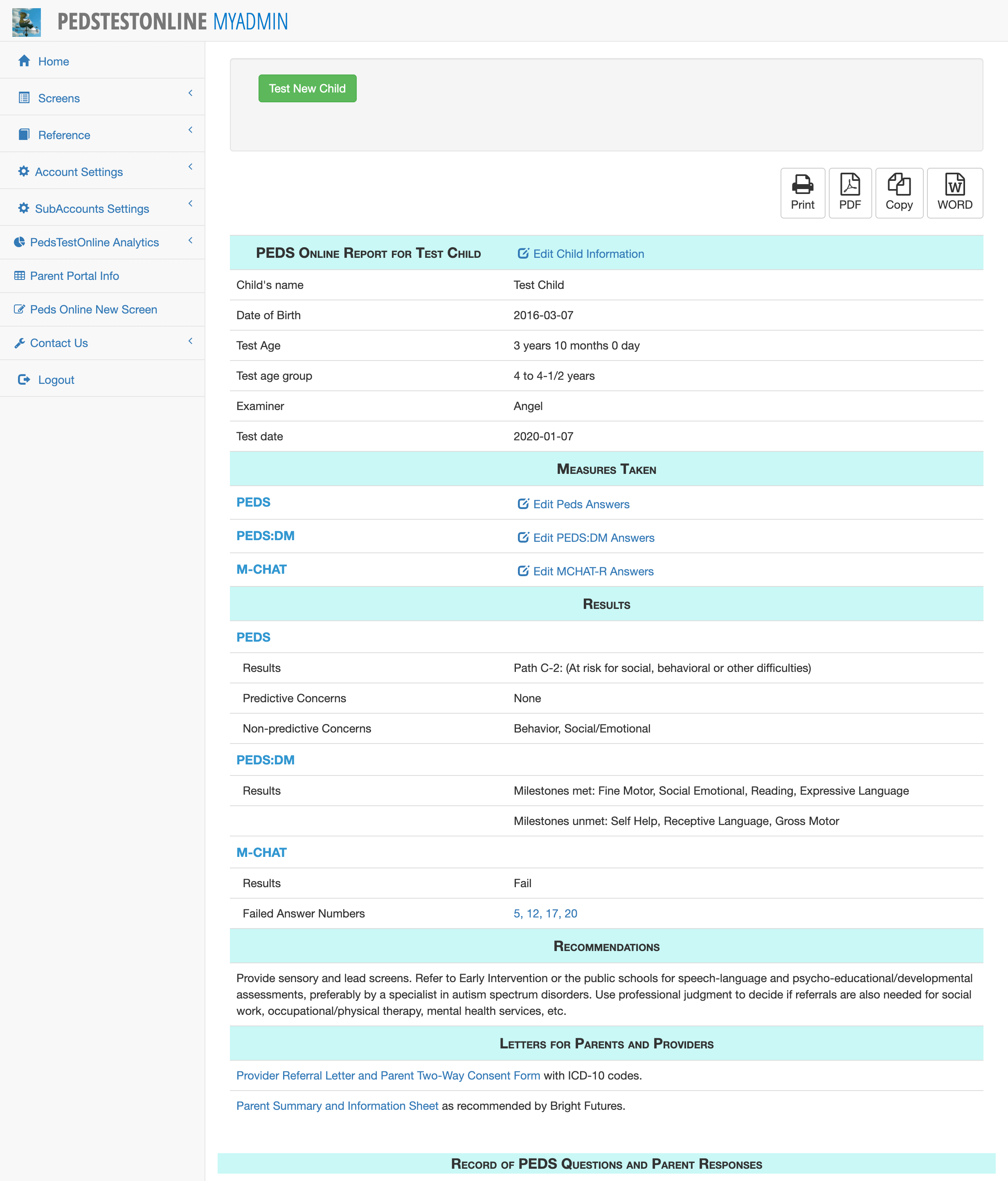 Who Uses PEDStest Online
PEDStest Online currently provides validated screening and assessment level tools to customers around the world. Clients include Pediatric Offices, Early Childhood Education and Intervention Programs, State and Local Organizations, Research Professionals, and also Individual Parents.
We have an active translation department with screening tests available in over 60 languages while also offering online screening tools in English, Spanish, & Chinese.
We welcome your inquiries, and would be happy to discuss how best to implement screening tools in your business.
Wellchild has had a great experience since we set our contract with PEDStest Online. It is great that they have the forms translated into so many different languages. Good documentation, test scoring and referral forms generation. I strongly recommend this site to everyone.
The PEDS Online tool is part of a statewide initiative that connects children and their families to health, educational and social services. The initiative works in collaboration with several community-based maternal and child health organizations with the aim of increasing the percentage of children screened during routine well child visits.
Dr. Glascoe and PEDStest Online have been instrumental in providing research related support and collaboration in support of our organization and it's endeavors throughout the years. I can confidently recommend the services of PEDStest Online and it's entire staff.
Pricing
Please answer a few questions about your organization and screening needs. We will provide more detailed pricing information for PEDS Online shortly.



Start Free Trial Now - 30 Days
3 test screens, or 30 days after your application is approved.